clients' reviews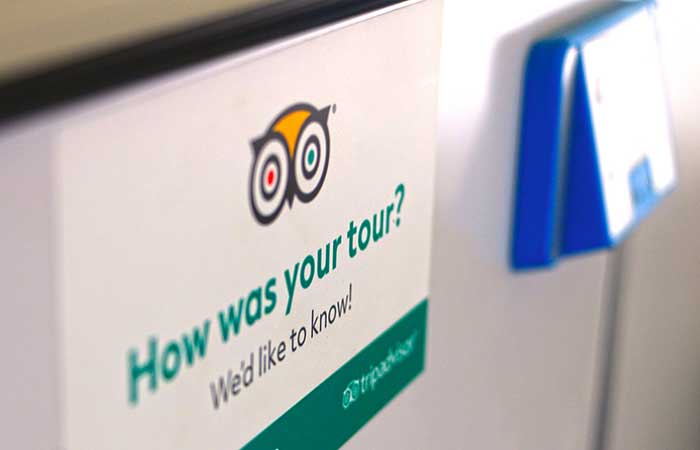 Our Authentik Travel team would like to thank you for your trust in our services to make your trips to Vietnam, Laos, Cambodia and share your feeling, experiences, opinions about your trips.

These are really precious information for us to improve our services. And they are very useful for our future clients to get some ideas about the quality of our services.

Most of below comments are on Tripadvisor.com where our clients show their satisfaction for your reference.

Once again, thank you for your choosing Authentik Travel!
4.9/5 Calculated on the opinions of our customers on
Facebook
"Your willingness to share your knowledge with us"
Hello and thank you for your messages and photos that I could not open but tonight I could admire them. I did not communicate with the group because since my return, I was very busy.
But here are my remarks:
I am totally willing to use the services of the local agencies directly because I think it makes more money for the locals that we visit and as they know their country is easier to have a trip "Made to measure", which you knew how to organize perfectly. I especially enjoyed the northern mountains although I liked everything as well as walking (Vietnam and Cambodia) or by bike, I would have liked more. The hotels were perfect and I did not expect so much luxury and yet I have already traveled a lot! The food was excellent and the decor of the dishes which delighted me; I was happy to have tasted the goat, the rat, the dog and the massage session: thank you for these initiatives. The discovery of the Danang museum was a great moment of aesthetic emotion and I was very moved that you offer us incense sticks in the small French soldiers' cemetery in Dien Bien Phu: as I was a teacher history I read a lot of books about it and I found interesting the way you exposed this topic. The guide for Ankhor was a warm lady and as anxious as you to share her knowledge and love for her country. My only regret is that I did not remain one day more at liberty in Hanoi, Saigon and Pnom Penh because a country is also discovered by walking nose in the wind in the cities.
> You can be sure that I will give your address to the people around me who want to go to Vietnam
> What I have most appreciated is: YOUR ATTENTION TO OUR DESIRES AND YOUR WISHING WILL TO SHARE TO YOU YOUR KNOWLEDGE AND LOVE FOR YOUR COUNTRY AND I CAN ENSURE YOU HAVE GOT IT.
> I hope to be able to make the friendly guide for you in my French region when you come
Hope to hear from you soon
MCF