clients' reviews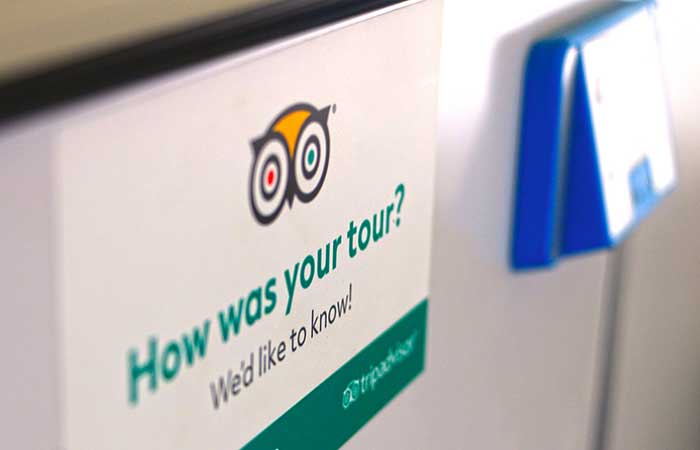 Our Authentik Travel team would like to thank you for your trust in our services to make your trips to Vietnam, Laos, Cambodia and share your feeling, experiences, opinions about your trips.

These are really precious information for us to improve our services. And they are very useful for our future clients to get some ideas about the quality of our services.

Most of below comments are on Tripadvisor.com where our clients show their satisfaction for your reference.

Once again, thank you for your choosing Authentik Travel!
4.9/5 Calculated on the opinions of our customers on
Facebook
"We had two fantastic weeks"
Hello and thank you for your organization!
We have just returned home and we still have "full eyes" ...
Already, on paper, the program you had concocted us pleased. We liked it so much that we wondered if we would not be a little disappointed by the reality.
Well, no, not at all! and even, it was even better.
The only things we did not have on our trip were the ones we had organized on our side: it made us even more comforted to call on you!
We really enjoyed our HCM guide, she made the planned visit and as Notre Dame was closed, she showed us around the city when it was not planned.
She even helped us to register for the return to Hanoi.
I let you thank her again from us: she was great.
Thank you also for your plans of Hanoi: they were of great use to me and I used them during our two free days in Hanoi: they allowed me to make the link between the various names of streets (past / present)
Thank you also for allowing us to visit the North with Tuan and Tao, his driver: at the end of the trip, we really liked discovering the country with friends and not professionals. Not only has the program been well filled, but also we have been able to get to know today's Vietnam, the pagodas and the Buddhism, the various food streets that we would not have dared to taste on our own, which would have been shame. At the end, during a visit to the pagoda, we even received a "ban tranh" from a bonze, on Phuly's side.
Tao and Tuan also gave us one, I keep it to share with my father who loved it when he was little. We are going to see him next Saturday and Sunday to bring him the pictures taken.
We were delighted with our trip and if we were to come back (which is quite conceivable because we have so much to see), I will not hesitate to call on you ... I hope Tuan will continue to guide us.
In short, as you see, we were delighted! We had two fantastic weeks.
You love your country and you know how to make it love you.
Thanks again.
Jean and Claude Lequime