clients' reviews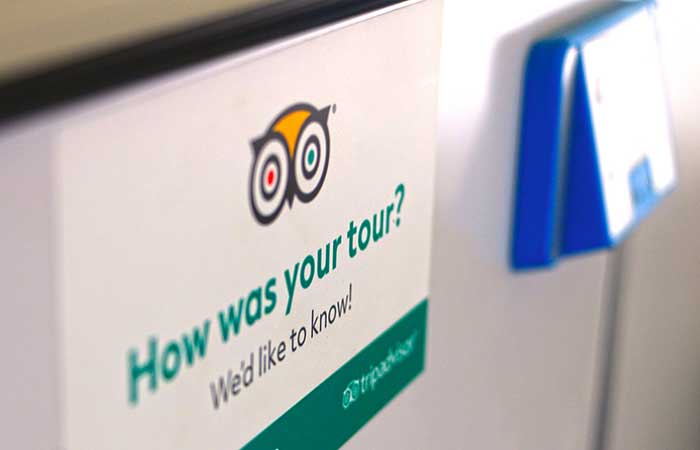 Our Authentik Travel team would like to thank you for your trust in our services to make your trips to Vietnam, Laos, Cambodia and share your feeling, experiences, opinions about your trips.

These are really precious information for us to improve our services. And they are very useful for our future clients to get some ideas about the quality of our services.

Most of below comments are on Tripadvisor.com where our clients show their satisfaction for your reference.

Once again, thank you for your choosing Authentik Travel!
4.9/5 Calculated on the opinions of our customers on
Facebook
"... warm and hospitable people ..."
Hello,
Sorry I was late to answer you but I had to think about how to answer you correctly to make you feel our delight and our impression.
The first response I can give you is: A big THANK YOU to you for organizing the trip you had prepared for us.
From my first email, you were able to respond to our request without delay and modify the program as we wanted.
A big thank you also to all our guides and drivers who were friendly and who knew how to meet our expectations.
They were really up to the job (especially the driver and guide we had in Sapa) ... they are really great.
Your country is beautiful and the Vietnamese are warm and very welcomed.
We learned a lot from this trip (whether historical or cultural).
The 22 days went without shading and you knew how to be present from the slightest trouble.
I also thank the family who welcomed us to Tra Que (5th day). It was with a great pleasure that I could prepare a meal and discussed with his daughter (despite my poor English). Above all, do not hesitate to continue your programs with them because they will remain etched in our memory and for very very for a long time ... they will remain for us a highlight of our trip.
Your program proposal (from South to North) was very well thought out by you. We were able to understand the culture and the rice harvest.
Halong Bay (less known to us) is beautiful ... when on the cruise on Halong Bay, it was beautiful.
I would also like to thank you in particular for all your attentions and surprises that you made us during our trip to the meeting. It was very touching.
It was the first time we had traveled so far from France and your young travel agency did a really good job.
We will not hesitate to call on you again if we decide to go back to your beautiful country.
The highlights of your program were:
Saigon and visit Cu Chi tunnels. We were able to realize the living conditions of the Vietnamese soldiers and their ingenuity.
Pagodas and temples tours allowed us to discover and understand the beliefs of people in your country.
Sapa and Hue are my favorite cities.
Halong Bay and Halong Bay: What more can you say than "Beautiful".
The landscapes: A breathtaking so it's beautiful.
Meeting with the Ethnic: Here, I'll have to come back to remember names of all
The hint of humor:
The TGV from Hanoi Station: Train to Great Vibration .. hi hi .. very picturesque but very good memory !!
The only negative point (but where you were able to intervene quickly):
the place where we have "not eaten" (sorry, I do not know if it was the 16th or 17th days). There, frankly, is not to redo.
We arrived in a "garage" with smells of fuel and sewage. The people we completely ignored and were very unpleasant and friendly.
Our guide was able to intervene and showed a great professionalism . This young guide also is very well.
Well, I hope I have not been too long ... but all this to congratulate you again and again.
We are talking about your agency to all those who intend to go to Vietnam and those who want to make a great trip.
I am attaching some photos "memories" .. in several mails because I am limited.
Do not hesitate if you want more
I really wish you lots of good things and that your agency lasts a very long time.
And thank you again.
Sincerely
Véronique & Hervé