clients' reviews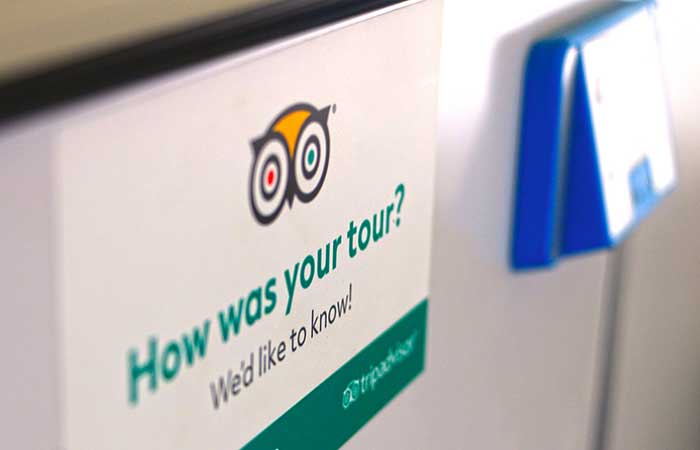 Our Authentik Travel team would like to thank you for your trust in our services to make your trips to Vietnam, Laos, Cambodia and share your feeling, experiences, opinions about your trips.

These are really precious information for us to improve our services. And they are very useful for our future clients to get some ideas about the quality of our services.

Most of below comments are on Tripadvisor.com where our clients show their satisfaction for your reference.

Once again, thank you for your choosing Authentik Travel!
4.9/5 Calculated on the opinions of our customers on
Facebook
" We explored and learned so much!"
Hi Authentik travel :
Liz and I first want to tell you how much we enjoyed our trip. We explored and learned so much! We tried lots of new foods, most of which we liked, and had lots of memorable experiences. In answer to your questions below, let us tell you about some more of the specifics. First, among the many things we liked:
1. The coordination of all of the parts of the trip, both in Vietnam and Laos, was excellent. The trip had so many pick ups, drop offs, and need for good timing and all went without a problem.
2. The guides and drivers were excellent. Although as we mentioned, it sometimes took us some attention to understand, they had good command of English and had tons of information. They were also willing to adjust the program when appropriate. Also, all of the people we met in both countries were welcoming and smiling!
3. The hotels, with one exception (see below) were really excellent and very comfortable. We used the pool in 4 different places, so that was welcome after a hot day of sight seeing.
4. We really liked that we were on our own for dinner (and lunch too in Laos). This allowed us to explore lots of restaurants. For us, staying away from fixed lunch menus worked best, since we usually don't have a big mid day meal.
5. The train we took in Laos that the Chinese built (and seem to run) was excellent! Much better than trains in the US.
Some suggestions for future trip planning:
1. For some reason, the War Remnants Museum was not on our original itinerary in HCM City. Our guide suggested that we substitute that for a visit inside the Independence Palace (which we visited later as a short stop).EVERYONE, especially Americans, should visit that Museum. We found it very moving!
2. We enjoyed the homestay a lot, but as I think I mentioned to you, the bed there in the first floor apartment was a platform with a rock hard mattress. We slept very poorly that night.
3. The Cao Dai temple visit was probably not worth the time to get to. It was a pretty long trip.
4. The overnight train trip from Hue to Hanoi was OK. The private compartment was small but worked for us, and we did sleep part of the night. But as we told you, the toilet was the worst we have ever experienced anywhere! It is not something we would repeat.
5. We liked our time in Laos, particularly Luang Prabang. Van Vieng seemed to be a backpacker center, which was very different than all of the other places we visited. The hotel we stayed in had a beautiful view, and the balloons and ultra light aircraft at sunrise and sunset were wonderful. We also visited during the annual long boat race, which made the place kind of crazy but interesting. However, the hotel was by far the worst of those we stayed at. It was old and looked it. The bathroom wall tiles were all cracked, the furniture and hallways were worn.
The other thought, which applies to Vietnam and Laos, is that there are around 50 minorities in each. We had a chance to experience Hmong culture, but wonder if there might have been a chance to visit other parts of the countries, particularly Laos, to see what life is like outside of the cities and perhaps in the mountains. We hope this helps you. We will certainly post on Trip Advisor with a very favorable review. We just want to tell you once again how much we enjoyed the trip, and how much value we think there was for the price.
Thanks again, Len & Liz