clients' reviews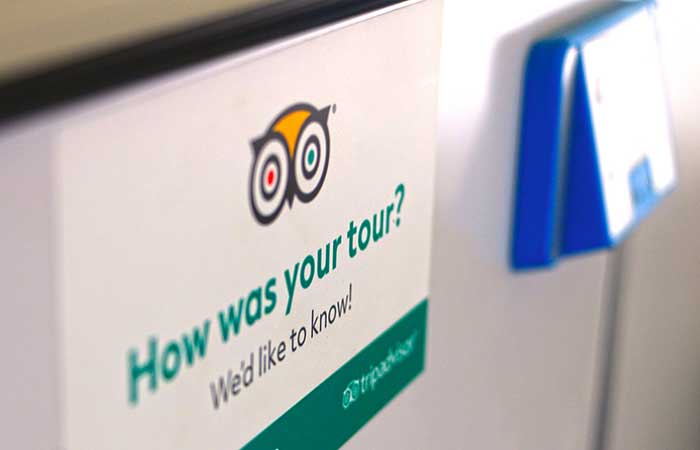 Our Authentik Travel team would like to thank you for your trust in our services to make your trips to Vietnam, Laos, Cambodia and share your feeling, experiences, opinions about your trips.

These are really precious information for us to improve our services. And they are very useful for our future clients to get some ideas about the quality of our services.

Most of below comments are on Tripadvisor.com where our clients show their satisfaction for your reference.

Once again, thank you for your choosing Authentik Travel!
4.9/5 Calculated on the opinions of our customers on
Facebook
"... the welcome has always been very friendly, the guides excellent ..."
Dear Mr. Tu,
I found my French life fully when I returned and I promised myself to write to you to tell you how much I had enjoyed this trip, which for me was a homecoming and the discovery of places I could not know in the years 1956.1957.1958 for the historical reasons that we know.
I found the landscapes, the scents, the kindness of the inhabitants despite the changes, the misfortunes that have occurred since ... and it is with great emotion that I lived this trip and discovered a Viet-Nam in full expansion I knew, because I am the news, but I could see it, which made me happy. Of course I only aspire to one thing, it come back as soon as it will be possible.
Your organization has been perfect, the reception has always been very friendly, the guides have been excellent. I will remember Mr. Dung in Hanoi, Halong Bay and the north, Ms. May who made us visit the ethnographic museum and their in-depth knowledge of the subject for a long time. The driver Mr. HA was perfectly kind and thoughtful despite the linguistic barrier.Madame Thao in the Center in Hue and Hoi An very competent too.Mr. Thinh accompanied us to Dac Lak and Dalat with Mr. Ba the driver. In the south I really appreciated Mrs. Phung and Mr. Kiet the driver very available. I had a good time and learned a lot with Ms. Phung, who also accompanied us to the Mekong Delta.
In Siem Reap, Cambodia Mr. Rat the driver and Mrs. Khatna were perfect. The visits to Angkor Wat were very informative and enjoyable. In Laos Mrs Thit guided us in Vientiane and the visits were very informative. In Luang Prabang we had 2 guides both of them were very competent and pleasant (Ott and Someton).
The hotels were perfect, the worst was at Lac Lak but it's really a retail affair ......
The homestays were very good and comfortable enough. All visits were perfect. When I come back I would like a little more visits close to the economic reality of the country, more homestays away from tourist sites.
In conclusion I come back with a strong desire to come back, I will recommend your agency to friends and acquaintances for his seriousness, his organization (no false note) everyone was very punctual.
The only thing that has caused me any problem is this tradition of gratuities that is not made easier when you often change your guide and driver. But that I think is difficult to solve. I think Régine will answer you as well. My brother sends you his good memories because he keeps with his wife an excellent memory of you.
Sincerely, I wish you good luck in your business.
Mr. Josée