clients' reviews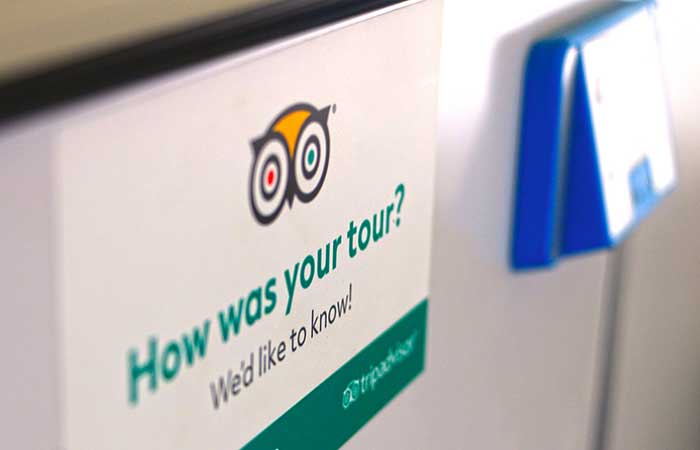 Our Authentik Travel team would like to thank you for your trust in our services to make your trips to Vietnam, Laos, Cambodia and share your feeling, experiences, opinions about your trips.

These are really precious information for us to improve our services. And they are very useful for our future clients to get some ideas about the quality of our services.

Most of below comments are on Tripadvisor.com where our clients show their satisfaction for your reference.

Once again, thank you for your choosing Authentik Travel!
4.9/5 Calculated on the opinions of our customers on
Facebook
"Hoian was really a crush"
Hello Mr. Tu,
We would like to thank you for your professionalism regarding our trip to Vietnam and Cambodia.
Everything was perfect. No delay on the part of guides and drivers. They were all really very kind and helpful.
We enjoyed traveling with you because it allowed us to see and meet people we would not have access to without the presence of your guides.
Phung who made us visit the south seemed really passionate in all his explanations and what to say about the inhabitant with whom we stayed. I know we had to go to another place but the one advised by Phung was really good. We cooked the meal with our hostess and it was excellent. We also enjoyed cycling and boating in the different villages.
Our trip to Cambodia was beautiful. The guide ( I can not remember his name) was very friendly and made us discover the wonderful temples of Angkor. When we arrived at the temples despite a very busy day, we did not have to wait in line to get our tickets which would probably have been the case when going alone.
(Only negative point was the meal (buffet in a room full of tourists) We are not buffets lovers.
When we got up to get our meal, the counters were empty. We had to be content with what was left.
If we had originally known that the meal was a buffet, we would probably have found a place that suited us better. We are perhaps the only ones who do not appreciate this kind of food but it might be advisable to specify it in the itinerary.
Hoian was really a crush. Very nice little town.
Our cruise on the Huong River on a private boat was enjoyable. The lunch was excellent.
On the other hand, we had a small discomfort concerning the sale of objects on the boat.
We were aware that we were in their house and we felt obliged to buy a little something. We bought a scarf and it was ok. But the person really insisted on selling us something else. Since we only had one backpack we could not even if it would have tents, buy all the nice things we saw on our trip.
We spent a lot of time in North Vietnam with Truong the guide and Ba the driver. (I apologize if I do not write the names correctly). Ba is an excellent driver. It must have been very difficult and tiring for him to drive on these roads and in this haze. He was very careful throughout the trip. Truong introduced us to several ethnic groups. He was very comfortable talking to these people and showing us their home. We had very pleasant moments in their companies. The end of our trip with Ba and Truong was really appreciated.
I had to take down their e-mail addresses but I forgot to ask them when we left. Would it be possible to send them to us so that we can send photos taken from them.
Be sure that we will talk about the excellent service of Authentik Vietnam to prospective travelers who would like to visit your country.
I also posted some pictures of us with some of our guides. I do not know if you will have access to one drive or I have some pictures.
Thank you again for this beautiful trip.
Cordially
Nicole and Bruno