clients' reviews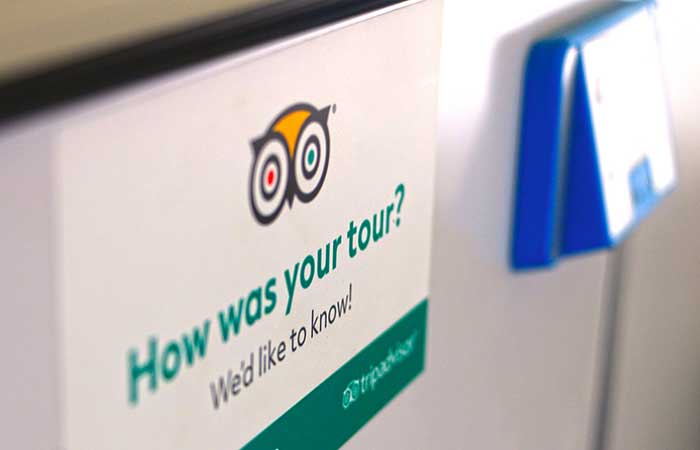 Our Authentik Travel team would like to thank you for your trust in our services to make your trips to Vietnam, Laos, Cambodia and share your feeling, experiences, opinions about your trips.

These are really precious information for us to improve our services. And they are very useful for our future clients to get some ideas about the quality of our services.

Most of below comments are on Tripadvisor.com where our clients show their satisfaction for your reference.

Once again, thank you for your choosing Authentik Travel!
4.9/5 Calculated on the opinions of our customers on
Facebook
"Great Travel Agency, super helpful and professional people working there!!"
I had planned - since almost the beginning of 2018 - a one month trip to Vietnam, including a 5 day trip to Cambodia, before actually going on that trip at the beginning of November.
My husband and I just got back, and had an amazing time!!!
We had a custom trip, all arranged by Authentik Travel, with a driver and guide for each of the 4 different regions in Vietnam! At my request we avoided most of the more common tourist areas, just spent a couple of nights each in Saigon and Hanoi, and traveled all the way North to the Chinese border via Ha Giang, Cao Bang, Bao Lac and Ba Be Lake.
My Travel Consultant - Ms. CHU ANH - was absolutely amazing, SUPER helpful, very patient and knowledgeable - and answered all my probably close to 70 emails immediately - quite amazing!!!
I changed my proposed itinerary about 10 times, added more days, more flights (3 local ones) and different towns and routes. She NEVER made me feel as though I had too many changes or requests, and having just come back I am so grateful for the service and perfect executed trip.
And all our drivers and guides, in each of the 4 areas we went to, were very good, and there was absolutely nothing that went wrong or did not work out. We chose 3 star Hotels, which were much nicer than we expected!
Ms. Chu Anh even had a birthday cake ordered for the day we arrived on our last day in Hanoi, which was a super surprise, and very nice of her and her staff.
We also met in their office, where they greeted us super friendly, and gave us little gifts! Their staff of probably around 20 people all seemed very caring, and competent!!
Overall - an excellent local Travel Agency that I can highly recommend!
Also, their price was very competitive; some other Agencies that I initially dealt with were much less efficient and accommodating (and told me that several areas I wanted to visit were not available through them) and charged quite a bit more. So, we were VERY happy having chosen Authentik Travel!
All in all, we HIGHLY recommend their service!!