clients' reviews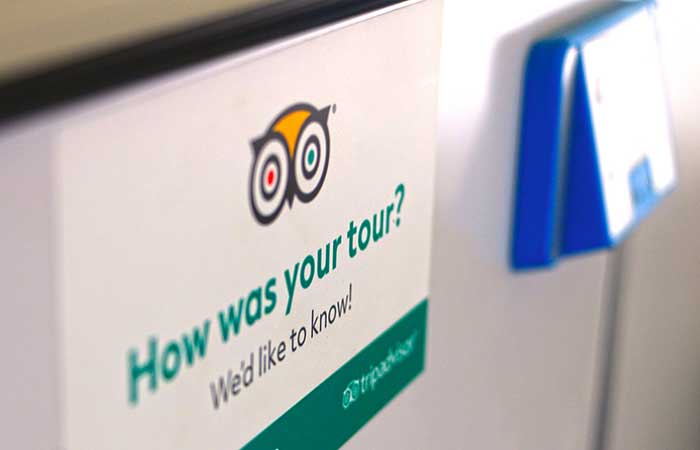 Our Authentik Travel team would like to thank you for your trust in our services to make your trips to Vietnam, Laos, Cambodia and share your feeling, experiences, opinions about your trips.

These are really precious information for us to improve our services. And they are very useful for our future clients to get some ideas about the quality of our services.

Most of below comments are on Tripadvisor.com where our clients show their satisfaction for your reference.

Once again, thank you for your choosing Authentik Travel!
4.9/5 Calculated on the opinions of our customers on
Facebook
"Cam on for everything!"
Hello,
Here we are back in the Paris. Tomorrow, the daily routine will resume with the resumption of work ...
However the memories of this trip will remain long in our minds and in our conversations.
As promised, a small summary of the impressions of the trip ....
What about the organization? Just perfect!
It corresponded perfectly to our expectations ... I found that my requests were heard and taken into account throughout the preparation phase of the trip ...
Indeed, We had booked the plane since November 2011 ... and started contacting agencies around December and then with the end of the year holidays here and Tet in Vietnam, we restarted our preparations in March 2012 and, the time of the exchanges, to know what one wanted ... etc, we would go towards a proposal when I found the address of Guide Francophone on the internet ...
And there, we immediately found that the exchanges were fast, clear, precise and that, especially, my request to have the possibility to carry out family research while visiting Vietnam (with times and free meals) was heard and taken into account ...
In addition, you had interesting suggestions (like the North off Sapa) .. and always suggested without imposing anything ... It was important for us.
It is these quick and personalized responses that have seduced us ... then having been able to easily get on the phone during my difficulties in making a transfer to your bank account, has totally reassured us.
The support in its entirety:
We feel totally accompanied and appreciated to be able to call for any question we may have and have a listening and an answer right away.
We really enjoyed seeing you before we came back to France and you asked for our impressions of this trip ... This shows the interest you have in those who seek your services.
The guides?
What can we say that we have not already said? ....
We found each of them different but all nice overall ...
For my part, I really appreciated Quang's investment in my family research in Hoang Hoa, your support in my with explanations during our tours of Hanoi
We invite you to discover Vietnam and a base to understand its culture, its religions, the history and to better approach the rest of the trip. Perhaps we would have the poser more question? But the contact with him, although far from being unpleasant, did not seem to us enough personal or natural for questions to emerge ...
Hanoi, Ninh Binh or Halong Bay and I think it's also a question of personality; a small group like our tendency to be more demanding in the human relationship than a group of 20 or 30 people, especially with a guide who accompanies several days.
We greatly appreciated the skills in the knowledge that in the human relationship of Khai ... We propose to be warned and we knew it would seem "out of the ordinary" compared to others ....
The fact of having made the part of Vietnam (the north with the minority ethnic groups ... the homestays ... the landscapes of dreams) which has a charm with him, a magic moment for all.
For Hue and Hoi An, we tried not to make any comparison with Khai of course and we appreciated Anh Tuan, nice guy who made us discover these sites in a very interesting way. He proposed us activities for the two free days we had in Hoi An but we preferred to lead them as we please between strolls in the old town, making clothes and shoes and beach ... He found us to accompany us to Danang airport for us fly to the central highlands.
At Buon Ma Thuot, we were welcomed and supported by Quoc, a young guide passionate about his region and the vegetation with a very good knowledge of the ethnic groups both from the center and the North. He is very pleasant and full of humor with the dynamism of his age.
As Joëlle pointed out, it would have been interesting to schedule another visit or activity to fill the afternoon after the elephant ride and before our plane at 18h. We had suggested in Quoc the village of Tur which Khai had spoken to us, but it would have been necessary to anticipate with the appropriate authorizations. It is the only small flat.
We then went to Saigon where Truong welcomed us and took charge. After the enchantment of the North, the South (and even the Mekong Delta) seemed very bland.
For my part, I found that there was a real disappointment to make this city without history and so Western after living three weeks actually cut off from the West in authentic places but it was our choice to start from the North. You are not for nothing, of course!
I found Truong very interesting in these explanations and appreciated his availability to help me communicate with my family from Saigon.
However, I have struggled with his direction and omni-present both physically and orally but this opinion is binding only me, of course, and my friends Joelle and Daniel may have another.
Drivers? all very nice and reassuring. We really appreciated the contact with Manh, the driver from the North.
Accommodations? Largely in agreement and even beyond our expectations both hotel and homestay. I admit that the homestay I missed in the second part of the stay. The contact is so warm and authentic!
So here is a recap as sincere as possible on the whole trip.
Conclusion
This trip had for me 2 objectives: to try to find traces of the families of my parents and to know sufficiently Vietnam in its authenticity to want to return there ...
The objectives have been achieved beyond our expectations since I found more than traces of my family: I found a family and I already know that I will come back soon!
We had, moreover, had some "bonuses" with a favorable weather, the possibility to see the hype of the rice, a karaoke party, multiple opportunities to make " sức khỏe", and (should we remember it?) Some defeat card games with Khai! ... you'd have to be very demanding to complain !!!!!
We had the best guide in Vietnam ... .but maybe we would have the pleasure of having his student next time?
In the meantime, I wish you to stay as close to your customers, as much to their listening and especially as listening to their heart ... this is what makes you unique in your genre.
"Cam on" for everything and even short news will please us.
Looking forward to seeing you again,
Maimouna