clients' reviews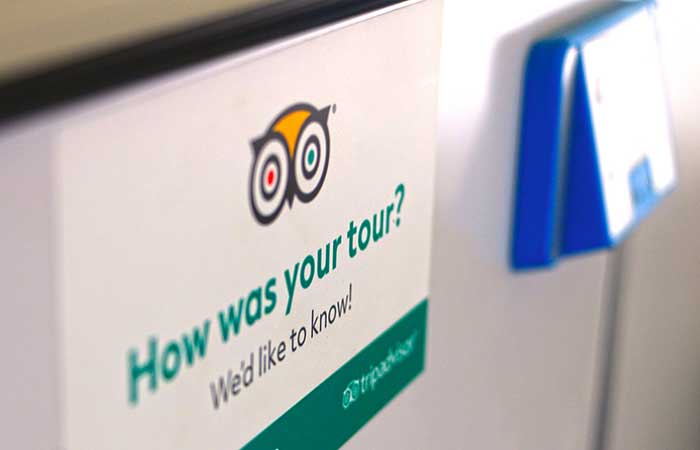 Our Authentik Travel team would like to thank you for your trust in our services to make your trips to Vietnam, Laos, Cambodia and share your feeling, experiences, opinions about your trips.

These are really precious information for us to improve our services. And they are very useful for our future clients to get some ideas about the quality of our services.

Most of below comments are on Tripadvisor.com where our clients show their satisfaction for your reference.

Once again, thank you for your choosing Authentik Travel!
4.9/5 Calculated on the opinions of our customers on
Facebook
"Authentic markets alive and festive"
Hello,
A big thank to you for this beautiful stay rich in colors, landscapes and improbable meetings and for which we wish to bring our testimony.
If you hesitate to decide on the speaker to choose to make your journey and well do not hesitate! You knocked on the good door !
Indeed, as far as we are concerned, we hesitate between several proposals of stay
The responsiveness and availability of Mr. Tu as well as the information obtained from the correspondent on Toulouse (Mr. Barrau), were decisive in our choice for Authentik VietnamTravel.
In the end, a tailor-made trip perfectly set with escapades (off schedule!) And amazing encounters!
We left with a couple of friends from Hanoi by night train, direction Lao Cai for a 7 day trip from 8 to 15 March 2013.
The first hike in the region of Sapa, we immediately immersed in a very colorful exotic (despite the absence of sunshine for 7 days!) world
Black Hmongs, Hmongs and Red Dao, welcoming ethnicities randomly encountered country roads in the middle of beautiful rice terraces landscapes (not yet in cultivation, however, a little early for the season.
The markets of Can Cau, Bac Ha, a festival, a symphony of colors, traditional costumes, "small" crafts, smiles and laughter for authentic live and festive markets.
Direction Ha Giang then Dong Van and Meo Vac through grandiose wild landscapes shrouded in fog (sometimes thick!) Very impressive (steep roads, be careful chills!). A breathtaking panorama! Mountains completely carved over the centuries on the backs of men. Recesses, with the Tay and their house on stilts, the discovery of their way of life so spartan and yet so rich, their spontaneous invitation to share a glass of tea. The unexpected meeting of a group of women celebrating the "International Women's Day" around glasses of rice alcohol quickly intoxicating .........
End of course on Ba Bé, two nights homestay, cruise on the lake, beautiful, peaceful, the rhythm of rural life with the transplanting of rice, the return of a herd of buffalo, a girl who makes her homework on his doorstep, a ceremony of end of mourning and his participants all dressed in white, happy to come down the spirit of their deceased home, the drums all night and then the rooster, the roosters, without whom Vietnam would not be and who sing (a little early!) everywhere and even on Hanoi!
This milestone program, your availability, your kindness and your love for your country, seduced us and allowed us to understand it a little better and to take a little bit of it in our hearts.
Thank you for everything!
Cécile and Michel MARGAIL