clients' reviews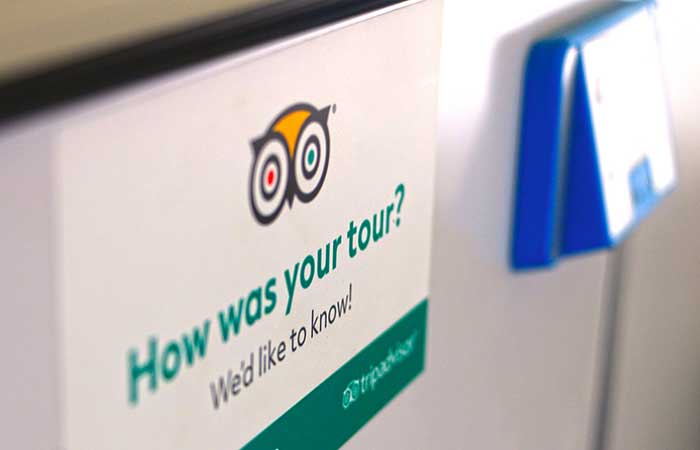 Our Authentik Travel team would like to thank you for your trust in our services to make your trips to Vietnam, Laos, Cambodia and share your feeling, experiences, opinions about your trips.

These are really precious information for us to improve our services. And they are very useful for our future clients to get some ideas about the quality of our services.

Most of below comments are on Tripadvisor.com where our clients show their satisfaction for your reference.

Once again, thank you for your choosing Authentik Travel!
4.9/5 Calculated on the opinions of our customers on
Facebook
"All in three weeks! "
Good evening Tu,
Firstly, a big thank to you for the photos: it seems at once so close and already so far!
In response to your request, here are my personal impressions of this wonderful trip. Of course you know that our good king Jean organized our meeting and it was he who took the "risk" of choosing you!
For my part it will be difficult for me now to integrate a classic travel agency, because the quality of the services you offered us was very frankly awsome.
I really enjoyed being able to visit the northern villages while spending time with families, and for a moment, feel close to them.
The restaurants were well chosen: alternating between popular restaurants where we have an impression of sharing with Vietnamese and the resto in the evening when we played the "tourists" ... ..
The hotels were very luxurious and each day was perfect and enjoyable.
Regarding the vehicles there are no more reproaches possible (fresh water very popular) the only downside could concern roads that you have not had time to redo, your improvements on this side there are therefore to predict.
The overall impression that emerges after a month of this circuit, for me, is to have felt both "motherhood" so safe and at the same time free (with Monique we keep a memory of our trip in rickshaw motorcycle!).
You responded exactly to the demand I had: to see classical Vietnam with the unavoidable visits, to understand the history of this country with cultural religious political influences and to have a feeling of authenticity at times: all in three weeks!
I hope that from your side you have not had too much trouble adapting to this group of curious little old people who want to stay fit to continue to open their eyes to other ways of life, and others wonderful landscapes .
I promised you to talk about it around me and I hope to convince some to follow.