clients' reviews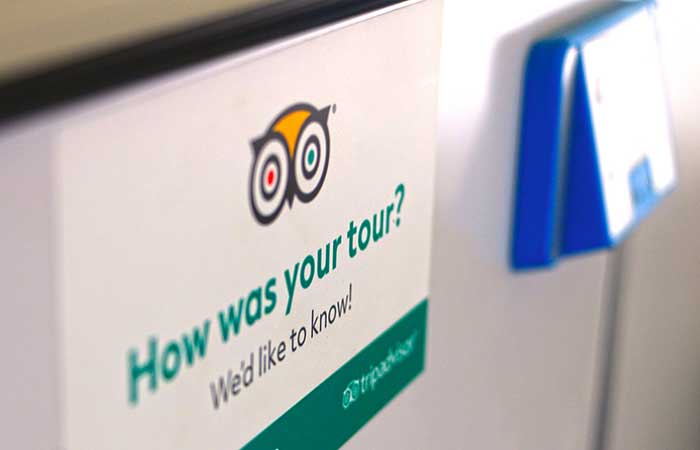 Our Authentik Travel team would like to thank you for your trust in our services to make your trips to Vietnam, Laos, Cambodia and share your feeling, experiences, opinions about your trips.

These are really precious information for us to improve our services. And they are very useful for our future clients to get some ideas about the quality of our services.

Most of below comments are on Tripadvisor.com where our clients show their satisfaction for your reference.

Once again, thank you for your choosing Authentik Travel!
4.9/5 Calculated on the opinions of our customers on
Facebook
"A fantastic trip thanks to you Authentik Vietnam"
Xin Chào,
I am pleased to reply to your email and to reassure you about our return to Quebec which went well despite the long hours of flights between Siem Reap, Hanoi, Paris and Montreal.
I am also happy to give you our opinion on one of the most wonderful trips we have made. You have prepared a very interesting itinerary even if it was a little busy for people of our age.
We appreciated the professionalism of the guides and the quality of their French. Of course, on this side, there is always room for improvement for some of them. We enjoyed the comfort of your vehicles except perhaps the last car in Siem Reap but I think it does not depend on you. As long as your drivers, they are very good drivers but very reckless according to our North American criteria. They commit a lot of carelessness according to our safety standards and often we have had some scares.
We also liked the choice of hotels, especially their location, close to the city center which allowed us to visit even released from our guide.
We of course enjoyed the little surprises and treats like the Happy Honeymoon cakes that were presented to us twice. I do not know if it depends on you where hotels but hey, we took advantage even if it was not a honeymoon. After 48 years of marriage, we found it very funny ....
We have discovered thanks to you an extraordinary country, welcoming, lively cities, bucolic and breathtaking landscapes, in spite of often gloomy weather, especially in Sapa where it was raining and in Halong Bay where we did not see the sun. But we still enjoyed our trek under Sapa's drizzle and our excursions to Halong Bay.
As for the meals, we discovered a gastronomy interesting and so different from ours. However, we must adapt because we needed to diversify when the choice of the restaurant was ours. We took breaks from the Vietnamese food that we found very good but a little too repetitive from one meal to another according to our western tastes. Very healthy food than yours, we understand why obesity is very rare at home.
We were also delighted to meet families, people in other words in real world, authentic Vietnamese everyday life elsewhere than in anonymous hotels. It was very enriching for us these human contacts. In summary, we made a fantastic trip through you Authentik Vietnam. You are all of an incomparable professionalism. Once again, we would like to especially thank Van Anh PHAM without whom we would not have made this trip. It is thanks to her that she has been able to answer our innumerable questions and has reassured us about our fears of taking a trip so far in a country so different from ours. And despite, rather thanks to this change of scenery for us, we will keep an undying memory of your wonderful country and the Vietnamese people.
Yours truly,
Germain