About us
In June 2012, two tour guides with over 10 years of experience: Ngoc Tu Dinh and Van Truong Tran, together with a dozen passionate members of our adventure team launched Authentik Vietnam Travel based in Hanoi, approved by the Vietnam National Administrator of Tourism  with full international tour operator license.
Initially, our market was French speaking and after 5 years of development, we enjoyed a lot of success and great experience in serving clients from France, Belgium, Switzerland, Canada etc. Therefore, we decided to widen our business to the English Speaking Market under the brand name Authentik Travel to share our passion for travel with travelers from all over the world
We are a local travel company specializing in TAILOR-MADE TOURS. We are well aware that each trip is unique and you must be free to create a holiday that follows your own desires, based on the most relevant suggestions and advice from our local travel experts. Everything will be adapted to your expectations and your budget to make your trip unique and exclusive with great value for money.
What a better way to fully enjoy your trip in your own way and pace, to savor each encounter and each exchange whenever it could be! Our drivers and professional tour guides are always at your disposal, whilst our team will assist you throughout the trip. Therefore, your trip is DEFINITELY PRIVATE from the initial design till its end.

With our spirit to enhance the diversity and richness in both landscapes and cultures, the most beautiful ideas will be given out based on your aspiration to allow you to be immersed in the greatest AUTHENTICITY of each destination, away from mass tourism, high in colors and strong in emotions. These are our visions and commitments!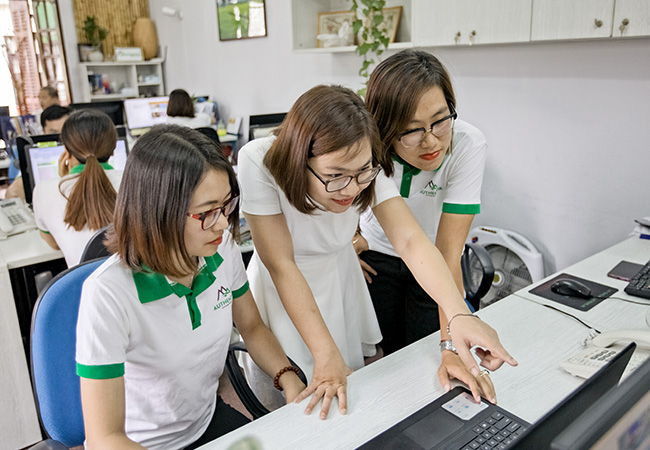 Authentik Travel Team